We headed to London town on Saturday 20th to explore the events and exhibitions on display for LDF 2014.
-1-
Time: Tattoo Art Today – Somerset House (3 July – 5 October 2014. Free admission)
We started the day with an exhibition not associated with the London Design Festival, but still worth a mention for its concept and impressive work.
Somerset House commissioned 70 of the world's most influential tattoo artists to each create a completely new piece of work for an exhibition on the theme of time. They were allowed to work with any medium and on any canvas apart from their usual surface of skin.
The result was a stunning range of work that included oil painting, watercolours and traditional Japanese silk painting to paint layering on real skulls, airbrush and bronze sculpture.
Time is a common motif in tattoo art and this exhibition shows just how widely it can be interpreted. Well worth a look.
 -2-
Donna Wilson Rainy Day Pop-Up – Boxpark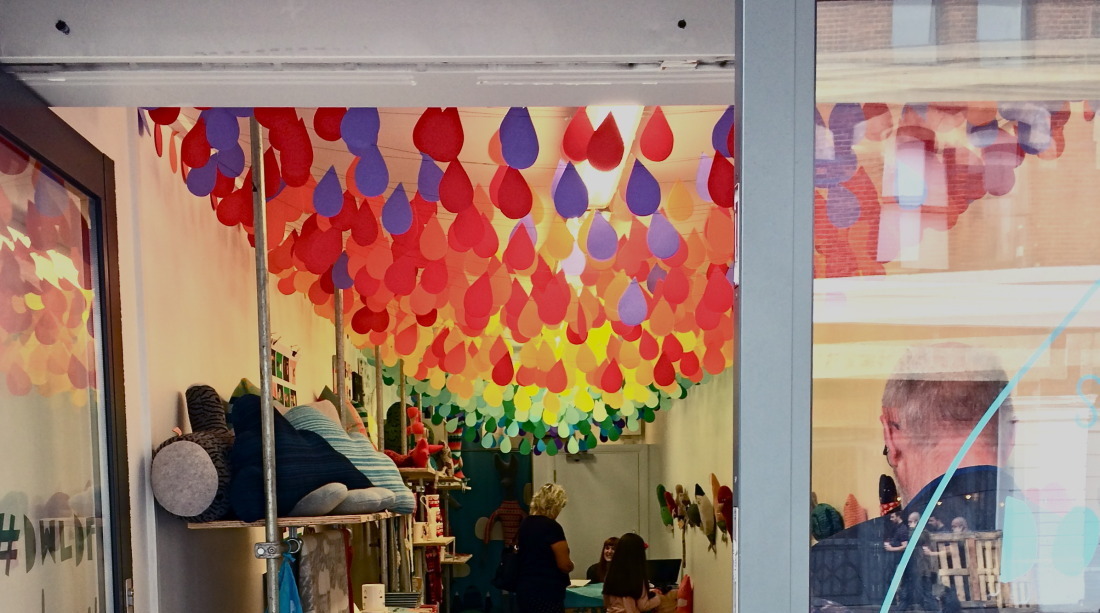 Whilst we wondered around the pop-up mall that is Boxpark, we came across a wonderful little shop selling knitted products during the festival.
It was called the Donna Wilson Rainy Day Pop-Up shop and what we enjoyed most about it was the ceiling, which was covered in multi-coloured raindrops all sewn together in rows.
It was a wonderful display that created this bright, rainbow-like effect and successfully drew us in to explore the award-winning designer's creatures and accessories.
 -3-
The First Law of Kipple – Dan Tobin Smith Studio

Our next stop was a small studio in Hoxton where one of the most talked about installations was being held.
The Dan Tobin Smith Studio had been almost completely emptied of gear and furnishings and replaced with thousands of old and unwanted items, careful arranged and colour-coded across the studio floor, leaving only a walkway across the room.
The project was inspired by Philip K Dick's novel, Do Androids Dream of Electric Sheep, in which the author describes kipple as a by-product of everyday life. "Useless objects, like junk mail or match folders after you use the last match".
It was an oddly beautiful display and featured an incredible collection of items, some of which brought on all kinds of nostalgic emotion.
 -4-
Double Space for BMW: Precision & Poetry in Motion – V&A (13 September – 24 October 2014. Free admission)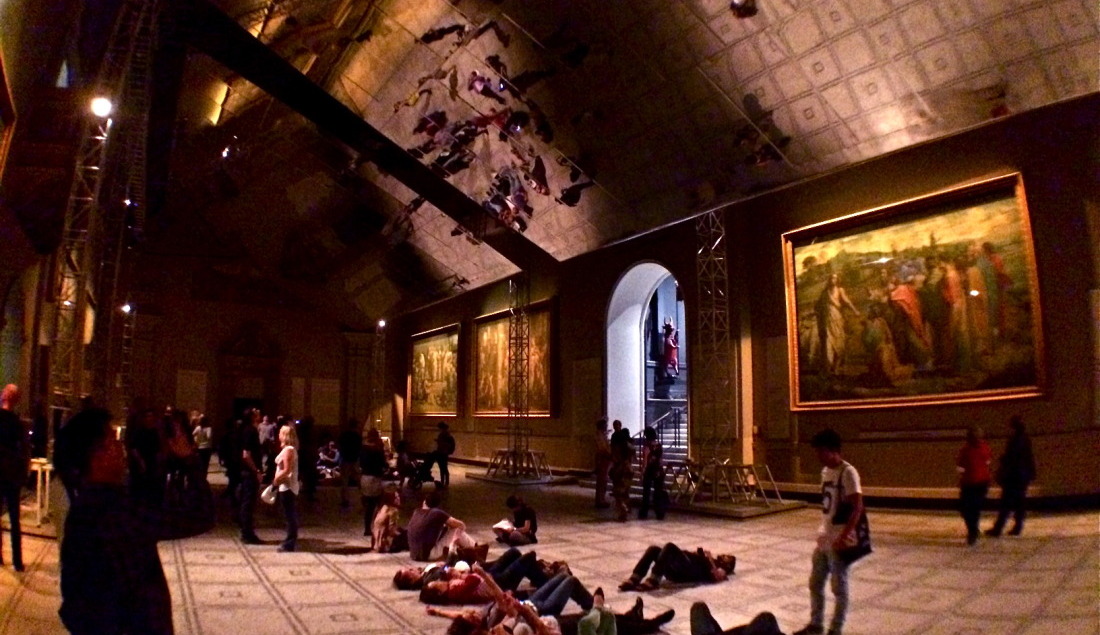 Of course, a day trip to the London Design Festival wouldn't be complete without a look around the V&A.
The first of two highlights for us was an installation in the Raphael Gallery created by multi-disciplinary designers Edward Barber & Jay Osgerby in conjunction with BMW.
The pair had created two revolving, reflective structures suspended in the centre of the gallery with the aim of distorting our sense of perspective and providing an ever-changing view of the Raphael cartoons and architecture of the room.
It was an impressive sight and a great way to encourage people into the V&A, which is a huge win in our books. Some people were so wowed by the installation that they were lying on the floor to view the art in the reflections.
 -5-
Candela – V&A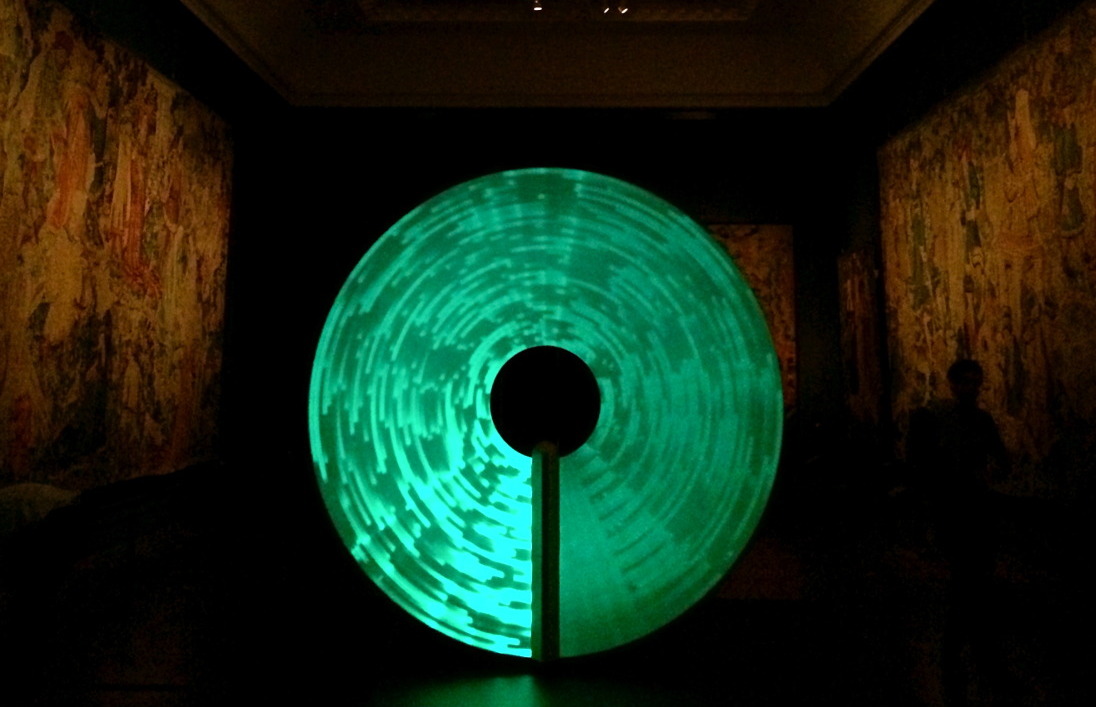 Our second highlight was this light display, created by a multi-disciplinary team comprising of product designer Felix de Pass, graphic designer Michael Montgomery and ceramicist Ian McIntyre.
It was housed in the V&A's tapestry gallery, which needs to be kept in very low light in order to avoid damaging the delicate works.
The large rotary machine sat just off the gallery floor and as it moved, the face would pass through a light source, charging its surface and producing an afterglow.
We stood for a good while and watched the patterns evolve and flow around the circular face before we had to move on.
 -6-
Tincan – Soho (open until March 2015)
We have been talking about Tincan for a while and on Saturday we finally got the chance to test it out.
As we mentioned in a recent post, Tincan is a pop-up restaurant that has been set up in an attempt to change our perspective of tinned fish (because in the UK, it's not exactly considered gourmet).
The restaurant has a beautifully minimal design that puts the focus on the tins lining the walls as well as the food on your plate. As you can see from the above photo, the fish (in our case, tuna and mackerel) quite literally came straight out of the tin but tasted great.
Another unique selling point for Tincan is that they are the only restaurant in the UK to sell El Boqueron beer, which is made with sea water.
It was a lovely experience and we highly recommend checking it out while you can.
 -7-
A Place Called Home – Trafalgar Square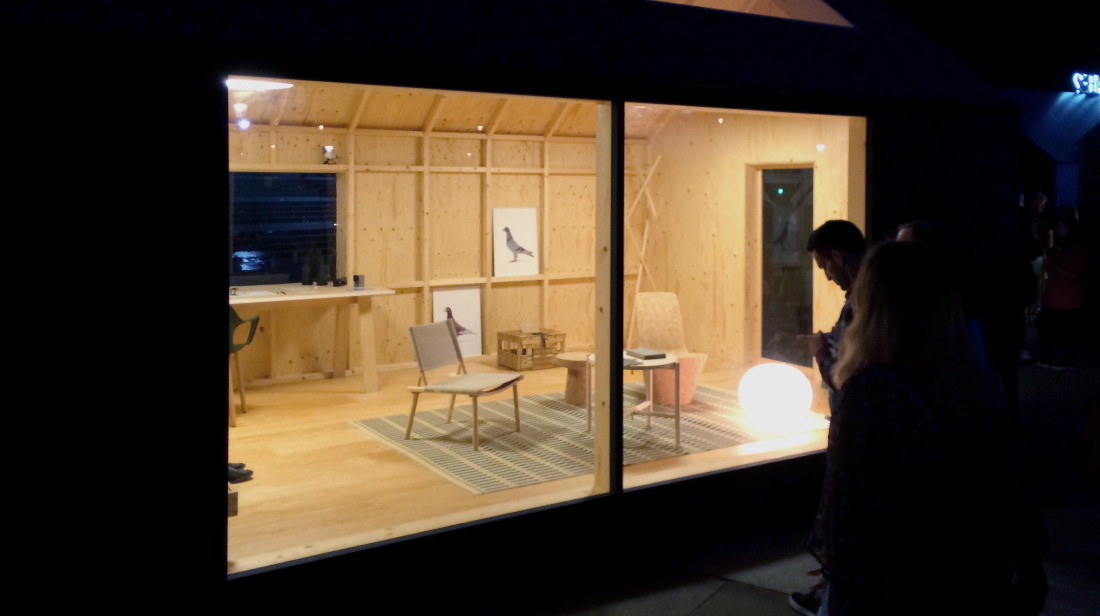 The final stop on our festival trail was Trafalgar Square, where Airbnb had asked Studioilse, Jasper Morrison, Patternity, and Raw Edges to create their own concept of a home that people would never want to leave. Each design offered a unique and sometimes abstract take on what we each want from a home.
The four designs explored style, functionality, colour, sound, smell, personality, location and a range of other things.
Not all the concepts were built to resemble a home you might actually live in and our favourite of the four had to be the Studioilse design where a film of people going about their daily domestic rituals was projected on one of the walls.
They had produced a custom fragrance called "the smell of home" and were also inviting visitors to tweet them with answers to the question of "what does home mean to you?" The answers were projected on the wall next to the film.
Of course, we only touched the surface of what London Design Festival had to offer but we had a wonderful time and are excited to see as much as we can next year!