Everyone's heard the old cliche about the picture and the thousand words. 

Well, it couldn't be more relevant to this particular image dilemma we encountered when working on a recent Duvaxyn campaign with our long-term client Elanco Companion Animal Health.
We know just how vital image choice is to the development of any effective advertising. "It must be arresting, it must be relevant to the target audience and it should project the core values of a company and its products," says FdK Partner Simon de Kretser.
This all means that choosing the wrong image can be detrimental to a campaign so you should never rush your choice.
Advertising space is expensive and you have but a brief moment to attract and engage your audience. You have to consider every detail of the image you want to use to ensure a better chance of return on your media investment.
And when we say consider every detail, we really do mean it.
For this particular project, Elanco were looking for an image that communicated the feeling of 'trust' between a horse and its owner or vet.
We started by searching through available images in online photo libraries and decided on the image of a person's hand touching a horse's head. But the client was keen to have a selection of images and also to have outright control of the copyright of those images. This meant commissioning a specialist equine photographer which was great because it meant we could get the most suitable horses and hand models for the brief.
We commissioned Kit Houghton Photography to find a suitable location, horse and hand model, but once we saw the photo shoot images we realised it wasn't just the horses and models that needed to be right and there was something else far more specific we needed to consider.
"The challenge turned out to be finding the correct position for the hand and forearm so that the resulting image would fit into the design of the advertisement whilst not looking like the hand was 'pushing' the horse," says Simon, who was working with Elanco on the project.
[row][span6]
Determined to get the best shot possible, a second photo shoot was arranged and we were much more excited with the image above.
"You can see that the right hand has been used and the forearm is in line with the horse's nose resulting in a relaxed, 'trusting' image."
The key thing is to not just focus on the obvious message of your image, but to also be wary of any unbidden communication. You might know what your chosen image represents, but is there anything else being communicated that someone seeing it for the first time might pick up on? And more importantly, is that message actually a negative one?[/span6]
[span6]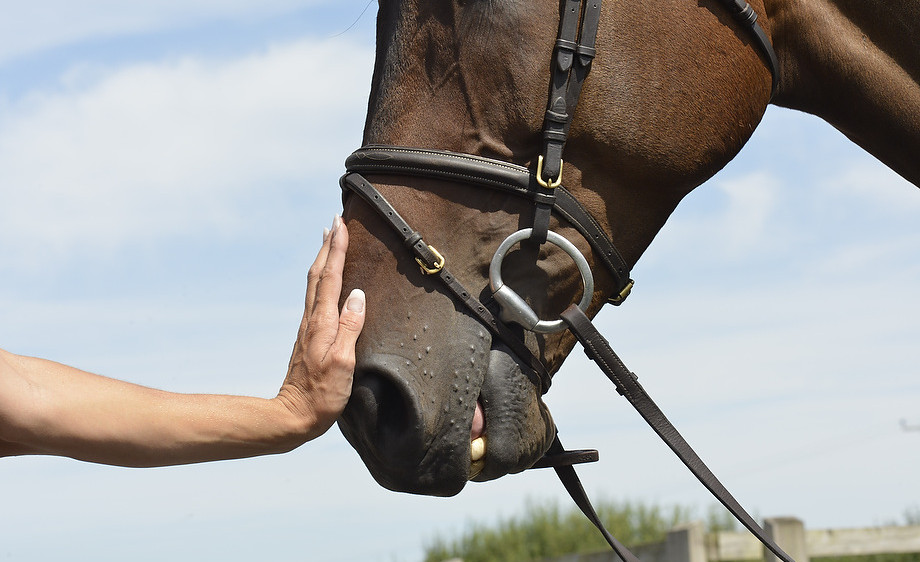 The image above demonstrates how the angle of the hand and the horse's head can give the impression of pushing instead of trusting.[/span6]
[/row]